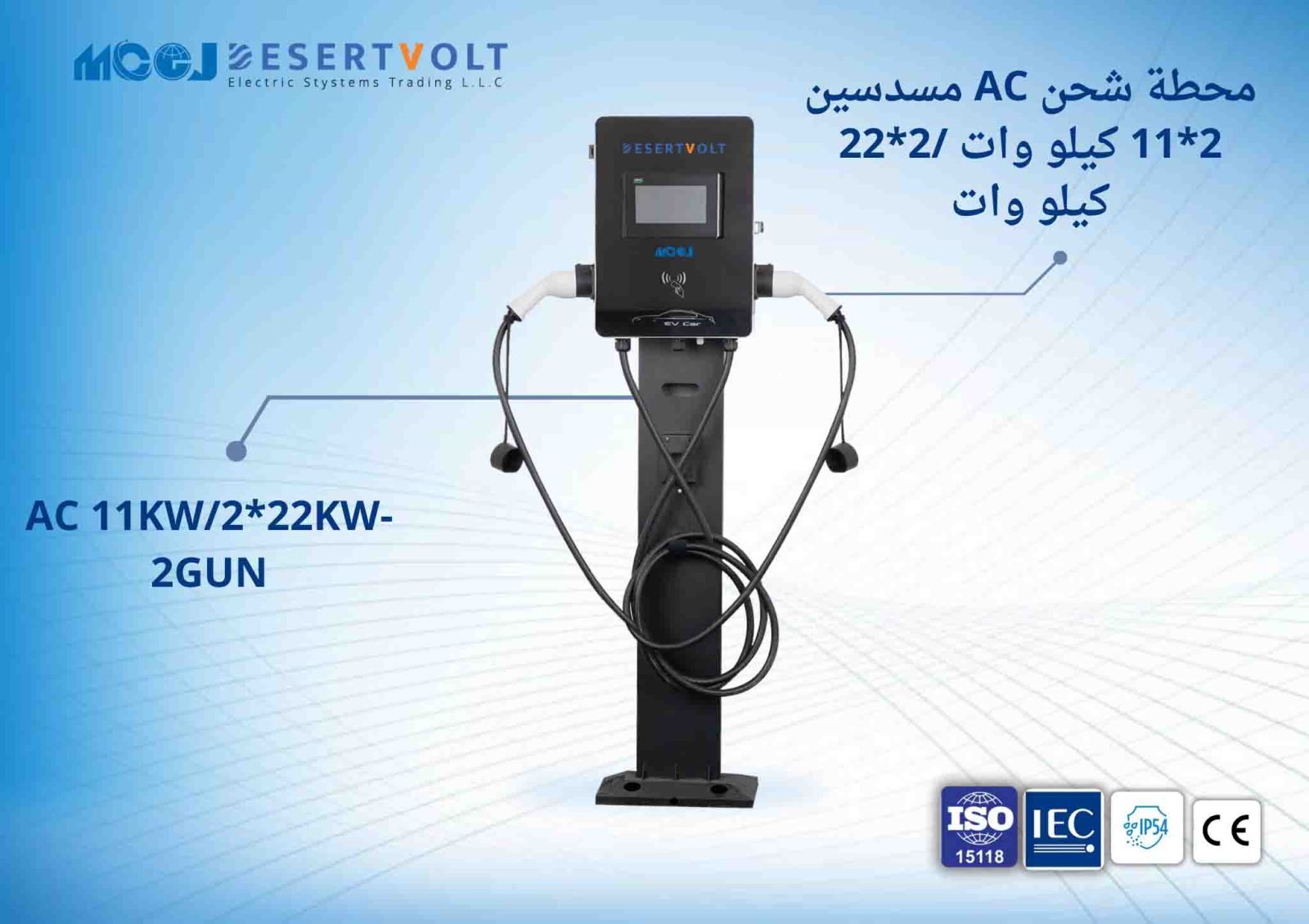 AC 11KW/2*22KW- 2GUN
The AC charging station provides 50Hz AC power supply with rated voltage of 380V for charging electric vehicles with on-board chargers, which is mainly applicable to the following places:large, medium and small electric automobile charging stations; various public places with electric automobile parking spaces, such as urban residential communities, shopping plazas, electricity business places, etc.; various transport hub areas, such a s service zone at motorway, bus station, etc.; as well as acceptance requirements of real estate and engineering construction.
Product Specification:

Outline dimension (mm):500*300*130
Human-machine interaction: 4.3inch DIsplay Touch Screen
Ac Power Supply : 380Vac±20%;50Hz±10%;L+N+PE
Screen Size: 4.3-inch touchscreen
Rated current: 32A
Output power: 22kW/44kW
Working environment : Altitude: 2000m;
Temperature:-20°C-+50°C ;
Charging method: Plug & charge, POS, Code Scanning
Operating mode: Password, POS, Code Scanning.
Networking method: applet, Ethernet, 4G, Wifi
Protection grade: IP54
Installation method: Floor Mountain Installation
Connector: AC*2
Standard:2 Year Warranty